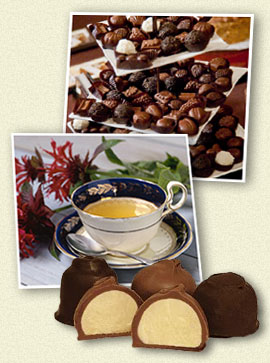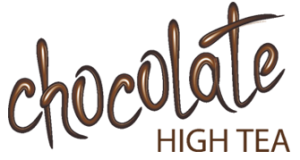 Weekends (Friday, Saturday + Sunday)
November 1 – 30, 2017
You can relax during the Toronto Chocolate Festival by visiting The OMNI King Edward Hotel. The hotel will be offering up Afternoon Tea complemented with chocolates and chocolate pastries every weekend during the festival. A decadent afternoon break.
To make reservations please call the hotel directly.
---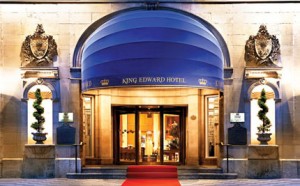 The Omni King Edward Hotel
37 King Street East, Toronto
(416) 863-4125
www.thekingedwardhotel.com
Engaging encounters begin with a proper Afternoon Tea. Afternoon Tea has been a King Edward tradition since opening in 1903. Rekindle a connection amid old-world charm and timeless elegance. Discover the essence of a Toronto institution.
A portion of the proceeds support of
Gilda's Club Greater Toronto and The Canadian Cancer Society
SAMPLE OF 2016 CHOCOLATE AFTERNOON TEA MENU



Crisp Duck in Mole Sauce
******
White Chocolate & Ginger Cheesecake Tartlet
Black Forest Chocolate Pot de Creme
Salted Millionaire's Shortbread
Bittersweet Chocolate Glazed Orange Olive Oil Cake
Lindt Chocolate and Crispy Caviar dipped Strawberries
******
Pear Chutney and Aged Cheddar on Chocolate Brioche
Lightly Curried Chicken Waldorf with Heirloom Carrots & Currants
Cocoa Rubbed Roast Beef with Corn & Tomato Relish
Chopped Egg with Radish and Yum Yum Pickle
Smoked Salmon Double Decker with Shrimp and Cucumber Cream Cheese
******
Classic Cream and White Chocolate Blueberry Scone
Served with Devonshire Cream, Ontario Strawberry Jam and Lemon Curd
Recommended Teas
Chocolate Truffle
Smooth bodied Assam black tea blended with deep truffle notes and the richness of Brazilian cocoa, creating a dark chocolate finish.
Mint Chocolate
An exceptionally rich blend of Assam black tea, blended with peppermint leaves and Brazilian cocoa nibs.
Cocoa Chai Chai
A blend of traditional masala married with the richness of Brazilian cocoa and red rooibos
******
$49.00
( includes a $ 5. Donation in support of the prostate and breast cancer initiatives program)