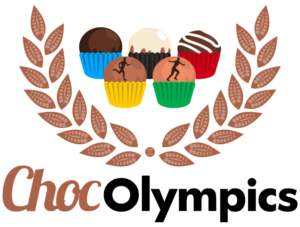 The All-New 2017 ChocOlympics

THE ULTIMATE CHOCOLATE CHOW DOWN!
Here's the kind of craziness and hilarious entertainment you can expect at each
ChocOlympic event.
QUALIFYING ROUNDS
at Cambria Studios, 91 Parliament Street, Toronto
and other select locations
Stay tuned for additional information in the coming months. This event is being scheduled outside the set festival dates due to availability of teams. DATES AND TIMES TO BE ANNOUNCED.
We are launching the new ChocOlympics year-round "qualifying" rounds at Cambria Studios and other select locations throughout the province.
The 9-1-1 Relay is one crazy and fun event where Firefighters, Police, and Paramedics fight
to the finish in what has become chocolate warfare. Each team battles it out to beat the clock and win the coveted CFW Chocolate Bowl by devouring chocolate – and more chocolate. The title is currently held by the Toronto Firefighters. In support of Prostate and Breast Cancer Initiatives.
---
2017 ChocOlympics FINALS
We are inviting corporate members to participate in the year-long ChocOlympics leading up to the finals on
November 26th at Wychwood Barns, Toronto
in support of The Heart, Mind and Soul Initiatives program.
Dates and ticket information to be announced.
---
Registration Form
All bold items are required.
If you need additional information, please email jcocommunications@rogers.com.